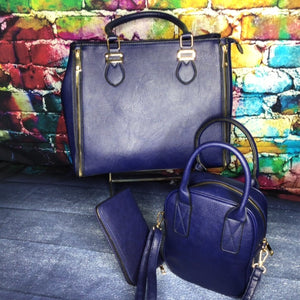 Customer Testimony
Cindy has the most unique handbags I have ever seen! The customer service is top notch.

Ms. Jackie

I bought this necklace not knowing it was an entire set. They held the second piece for me until my next visit. I was surprised they remembered me.

Tavi

Act fast or miss out is what will happen if you hesitate! I learned that quick. I love my bag and am happy I ran over there.

When I saw this on sale for $20, my jaw dropped! I think this is my new favorite spot.

I can't get enough of animal print. Cindy knows to call me when she has some. And for that, I will always be a loyal patron.
Visit our Website
Burlington, NJ 08016
Shop with us 24 hours
@ cindiloubags.com
Call Us
Cindy: 609-535-3282